In album:

Smith & Company Bookkeeping Services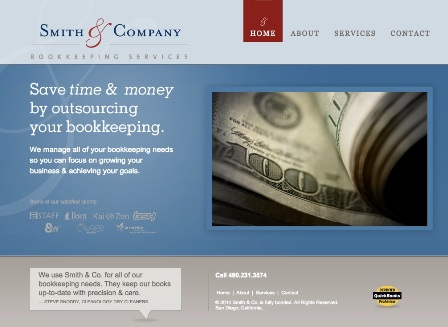 Smith & Company Bookkeeping Services

Address: 1202 Kettner Blvd San Diego CA 92101
Phone: 480 231 3574
Website: http://smithcobookkeeping.com
Business Email: info@smithcobookkeeping.com

Smith & Co. provides professional bookkeeping services for small business and personal accounting. Services include business set-up, maintenance and on-going support with accounting software (QuickBooks). We are a results-oriented accounting company with 14+ years of progressive business experience.
Commentaires
Ajouter un commentaire
S'il vous plaît connectez-vous pour pouvoir ajouter des commentaires !